FAMILY DOCTOR ACCEPTING PATIENTS:
                             DR. SAMY GHOBREYAL
                                                       Please call or visit the clinic to book an appointment         
______________________________________________________
If you have an urgent medical need: please visit your nearest emergency department or
Vaughan Urgent Care Clinic (click link for more info re VUCC):
https://www.mackenziehealth.ca/programs-services/emergency-and-urgent-care
** Re: any reference to walk-in services are not currently valid 
due to COVID-19 pandemic**
  COVID-19: VACCINE RESOURCES:
Please see the following resources for up to date Covid Vaccine appointment eligibility information and booking:
https://covid-19.ontario.ca/vaccine-locations
_________________________________________________________
Please continue to check back here for updates!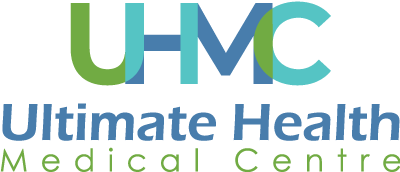 We Are Committed to Your Health
General Office hours: Mon-Fri 8:30am-8:00pm
Any changes or closures are mentioned in our outgoing voicemail message




Experienced Doctors
Ultimate Health Medical Centre is home to 5 family physicians ready to help you and your family reach Ultimate Health goals.
Professional & Friendly Staff
The Ultimate Health Medical Centre team ensures best practice guidelines, accreditation standards and regulated professional standards are being followed and met.  
Walk-In
Walk-in on Saturday mornings open only to patients rostered to our group of physicians.
Flexible appointments and urgent care. 
Or call — (905) 884-7711
If person can not find a suitable appointment, especially if matter is of an urgent nature please call in.
Better Health Care is Our Mission
General Office hours:
Mon-Thu 8:30am-8:00pm
Fri 8:30am-4:00pm